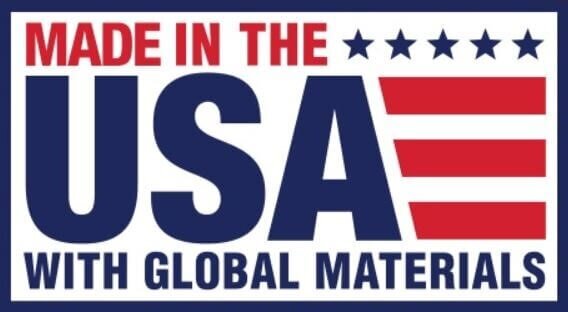 | | |
| --- | --- |
| SEASON: | Winter |
| MATERIAL: | 100% natural fur, sheepskin |
| SKIN TYPE: | From sheep fur |
| COLOR: | Whisky |
| INSULATION: | Fur height 12 mm |
| HOOD: | Removable on clasp |
| HOOD FINISH: | Raccooth fur, non-removable |
| COLLAR: | Sheep fur, fixed |
| LENGTH: | Short (more in the Size Chart) |
| LANDING: | Classic, comfortable |
| FEATURES: | Hooded, Color |
| BRAND: | Airborne Apparel |
SHEEPSKIN COAT WITH A HOOD IS A REASONABLE SOLUTION FOR WINTER
No one canceled the change of seasons. And now the cold period is inexorably approaching, during which you can not do without warm outerwear. If you have thought about your winter wardrobe in advance, for example, in the summer off-season, this is a very correct and reasonable decision. After all, such a serious purchase as a sheepskin coat made of natural fur should be planned in advance. Moreover, you can significantly save during the summer discounts.
In the offers of the online store goodshopday you will always find interesting options. Our range includes a wide range of models, in which the pilot's sheepskin jacket occupies a place of honor. These products can be purchased in both long and shortened versions; Hooded and unhired; in several colors. The materials used in sewing go through several stages of selection. Therefore, the finished product has an ideal appearance and excellent ergonomic properties. This allows us to be confident in the impeccable quality of the offered product, which will certainly be appreciated by our regular customers and newly arrived customers.
SHEEPSKIN PILOT JACKET WITH HOOD
One of the most sought-after models is the pilot's sheepskin jacket, as it is a versatile product developed for U.S. Air Force aviators in the middle of the last century. The jacket presented here is made on the basis of flight clothing of that time, but significantly modernized with the addition of such an important element as a full-sized hood.
The main material is natural soft sheep fur.

 

It is dense, 12 mm high, uniform milky color, perfectly contrasting with the bright top of the color of aged whiskey.
The length of the product is short, which is an important plus for drivers, as it allows you to comfortably sit in the car seat.
Thanks to the tightening on the sides and on the collar, the already warm thing turns into a bastion that prevents the slightest penetration of cold air.

 

A hood with a chic raccoon cut not only enriches the appearance, but also makes it possible to do without a headdress.
The monotony of color is diluted by skillfully processed seams and pockets with dark inserts of smooth leather.

 

This gives the sheepskin a certain charm and reliability.
All accessories are metal, powerful, proven manufacturer YKK.
There are fur hats available that will perfectly fit this model and make your image whole and unique. Also, this ensemble can be supplemented with a themed men's bag, available in several sizes.

Sizing Chart For Men's Jackets



| Size  | Chest 1 (cm) | Waist 2 (cm) |
| --- | --- | --- |
| S | 95-100 | 90-95 |
| M | 100-105 | 95-100 |
| L | 105-110 | 95-105 |
| XL | 110-120 | 100-115 |
| 2XL | 115-125 | 115-125 |
| 3XL | 125-135 | 125-130 |
| 4XL | 130-140 | 130-140 |
| Size  | Chest 1 (inch) | Waist 2 (inch) |
| --- | --- | --- |
| S | 37.4-39.4 | 35.4-37.4 |
| M | 39.4-41.3 | 37.4-39.4 |
| L | 41.3-43.3 | 37.4-41.3 |
| XL | 43.3-47.2 | 39.4-45.3 |
| 2XL | 45.3-49.2 | 45.3-49.2 |
| 3XL | 49.2-53.1 | 49.2-51.2 |
| 4XL | 51.2-55.1 | 51.2-55.1 |





JACKETS MEASURING GUIDE
DETERMINING THE SIZE OF A MEN'S LEATHER JACKET:
You need to measure yourself.
The person to be measured must be in non-bulky clothing (underwear).
 Do not measure over outerwear. Measurements should be without seam allowances, freedom, etc.
 Use the obtained data in the Sizing Chart and when ordering.
If there are any difficulties, for sure contact us for help.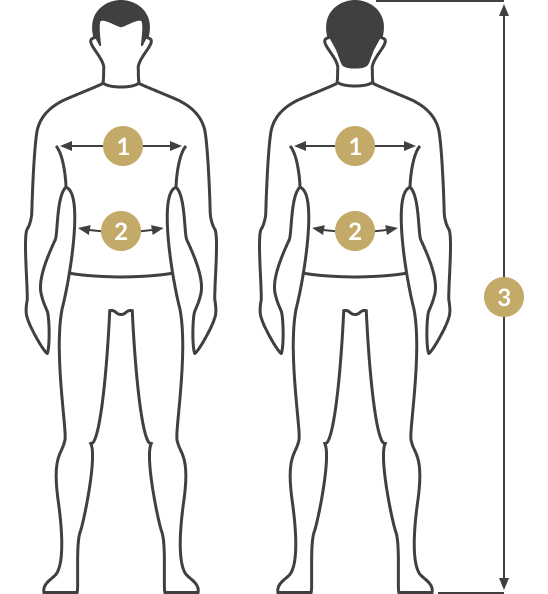 Chest circumference - the tape line should go around the body through the protruding points of the shoulder blades and chest.
Girth of the waist or belly - the tape measure runs horizontally along the natural waistline or at the widest point of the stomach.
Indicate the height.