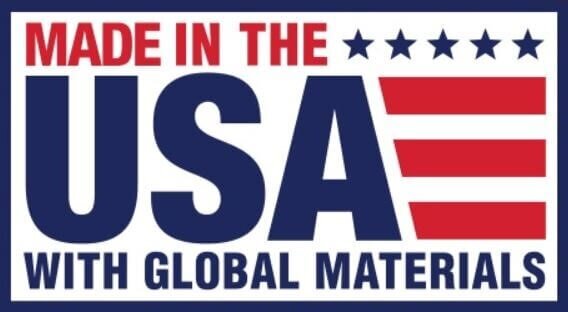 | | |
| --- | --- |
| SEASON: | Autumn-winter |
| MATERIAL: | 100% genuine leather |
| SKIN TYPE: | Made of cow skin |
| COLOR: | Black |
| INSULATION: | Sintepon 60 g/sqm |
| COLLAR: | Removable, sheep fur |
| LENGTH: | Short (see Size Table for details) |
| LANDING: | Fitted, dense |
| FEATURES: | Metal emblem, Classic jacket-kosukh |
| BRAND: | Cannonball 55 |
SIZE TABLE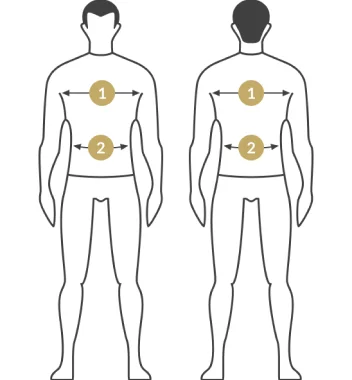 | SIZE | CHEST(1) | WAIST(2) |
| --- | --- | --- |
| S | 88-93 | 66-86 |
| M | 92-97 | 70-91 |
| L | 96-101 | 75-95 |
| XL | 100-105 | 79-99 |
| 2XL | 104-109 | 84-104 |
| 3XL | 108-113 | 88-108 |
| 4XL | 112-117 | 93-113 |
All measurements are in centimeters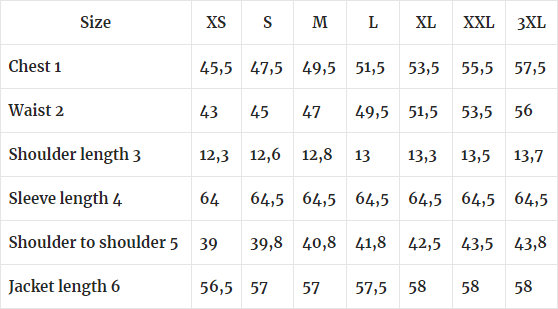 All measurements are in centimeters
FEMALE COSO – BRUTAL IRRESISTIBILITY
Traditionally, the rough, slightly brutal style of motorcycle enthusiasts is the lot of more concerning men than women. But in our emancipated time, women become little subject to the influence of others, they themselves form their own view of life, dress in accordance with their tastes and preferences. If in the middle of the last century, even trousers on a lady to meet was a rarity, now such a non-banal thing as a women's jacket made of genuine leather is a fairly common wardrobe item among fashionistas in many countries of the world.
Despite the fact that such a model is associated with specific movements (bikers, rockers), this does not prevent it from being widely in demand among the masses. Being a symbol of freethinking, rebelliousness, the female kosukh combines a rebellious spirit and ladies' coquetry. She takes the soul and attracts, like a magnet, interested views of others.
WINTER JACKET KOSUKHA WOMEN
If you like biker jackets, and you would like to wear such models not only in the warm period of time. We offer to consider a more insulated option for the period: late autumn is not a very cold winter. This product is ideal for motorists, as its length allows you to comfortably sit in the seat. In comparison with the standard black jackets, women's leather jacket Mary McGee has a number of differences and advantages:
Made of dense natural calfs leather of extra class dressing.

 

Due to the thickness of the skin, the thing is quite weighty, but at the same time it is very strong, retains heat well.
The main color of the jacket is black with a pronounced grain.

 

Thanks to the light base and special processing, the effect of aging is created, which gives the product a mysterious vintage look.
Warm collar made of sheepskin is harmoniously combined with the product, also contrasts favorably on a dark background.

 

It will warm its owner in bad weather, and if necessary, can be removed, as it is fastened with buttons.
Insulated with a small layer of siliconized synthepon.

 

The lining is a cotton durable fabric of dark blue color.
The model has a number of interesting elements that emphasize the uniqueness and inimitable appearance: a metal patch on the sleeve, branded zippers and buttons, a successful latched cut.

 

Competent ergonomic arrangement of pockets and their number is accurately calculated to maintain the image and convenience.
Products undergo a thorough multi-level control, both at the production stage and upon arrival at the store's warehouse.
Purchase terms
You can buy a leather jacket in the Funtibe online store for yourself or as a gift to a loved one. Our priorities:
You can return or exchange goods within 30 days.
We provide secure payment for products on the site.
We guarantee a full refund when returning the item.
For more information on the terms of delivery and return of goods, see the corresponding section.
Be sure to indicate your measurements according to the diagram.
We will discuss additional questions by email.
We are looking forward to your orders!