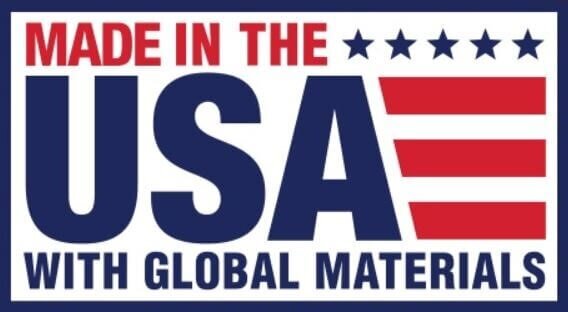 | | |
| --- | --- |
| | Winter |
| | 100% natural fur, Tuscany |
| | From the fur of Tuscany |
| | Grey diamond |
| | Fur height 40 mm |
| | Tuscan fur, non-removable |
| | Short (see Size Table for details) |
| | Classic, comfortable |
| | Color, Fur of Tuscany |
| | Airborne Apparel |
Sizing Chart For Men's Jackets



| Size  | Chest 1 (cm) | Waist 2 (cm) |
| --- | --- | --- |
| S | 95-100 | 90-95 |
| M | 100-105 | 95-100 |
| L | 105-110 | 95-105 |
| XL | 110-120 | 100-115 |
| 2XL | 115-125 | 115-125 |
| 3XL | 125-135 | 125-130 |
| 4XL | 130-140 | 130-140 |
| Size  | Chest 1 (inch) | Waist 2 (inch) |
| --- | --- | --- |
| S | 37.4-39.4 | 35.4-37.4 |
| M | 39.4-41.3 | 37.4-39.4 |
| L | 41.3-43.3 | 37.4-41.3 |
| XL | 43.3-47.2 | 39.4-45.3 |
| 2XL | 45.3-49.2 | 45.3-49.2 |
| 3XL | 49.2-53.1 | 49.2-51.2 |
| 4XL | 51.2-55.1 | 51.2-55.1 |





JACKETS MEASURING GUIDE
DETERMINING THE SIZE OF A MEN'S LEATHER JACKET:
You need to measure yourself.

The person to be measured must be in non-bulky clothing (underwear).

 Do not measure over outerwear. Measurements should be without seam allowances, freedom, etc.

 Use the obtained data in the Sizing Chart and when ordering.

If there are any difficulties, for sure contact us for help.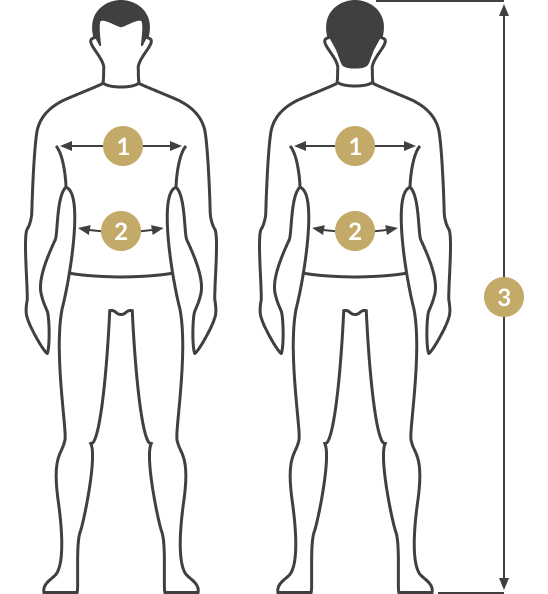 Chest circumference - the tape line should go around the body through the protruding points of the shoulder blades and chest.

Girth of the waist or belly - the tape measure runs horizontally along the natural waistline or at the widest point of the stomach.

Indicate the height.


ADVANTAGES OF THE JACKET-PILOT MADE OF TUSCAN FUR
If we compare the usual sheep fur with the fur of Tuscany, then the winner with a big advantage will be of course the latter, as it has a number of advantages. What does Tuscany have:
It is made of a specially bred breed of sheep in the eponymous region of Italy.

It has a long silky pile soft to the touch, which does not roll in the process of operating the thing.

Due to its characteristics and a certain repair has a small weight, so the tanning aviator Pilot B-3 Toscana in comparison with analogues is much easier. At the same time, it does not lose a high level of heat retention at all.
In the online store Ralphmind you can pick up and buy a men's coat aviator made of Tuscan fur, which will rightly be considered the highlight of your wardrobe and simply an indispensable piece of clothing during the harsh winter cold.
COAT AVIATOR PILOT B-3 TOSCANA
The assortment of our store includes a sufficient selection of fur products of high quality made of various kinds of natural materials. This model stands out from the general line due to the non-standard color scheme. Chic light fur of milky shade successfully contrasts with the dark granite top.
Short laconic model is well suited for different age categories. A perfect combination with both jeans and classic trousers. A good option for car drivers, provides convenient accommodation in the cabin.

Fur with a long pile height of 

40 mm,

soft to the touch and cozy to perceive.

Interesting processing of seams and pockets make the restrained model incredibly attractive.

Thanks to the special treatment of the upper coating, the coat has some water-repellent qualities (but is not a raincoat).

Powerful iron fittings of YKK company are guaranteed to withstand a decent service life.
The chosen men's coat aviator Pilot B-3, can be complemented by a stylish earflap of identical fur in a single stylistic solution.